Updates are used to notify others of your progress on Goals and Action Plans. To create an update, click the "Add Update" button next to the Goal or Action Plan you have made progress toward completing. Important note: You must be the author or owner of a Goal to add an update.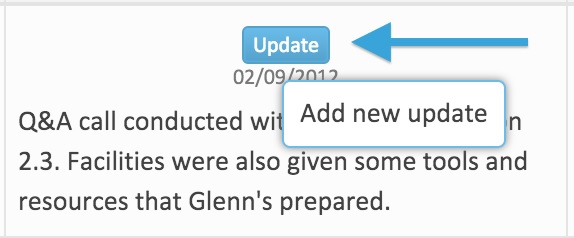 You will then see all previous updates (if any). Add a new update by clicking the "New Update" button. You may edit your previous updates by clicking directly on the text.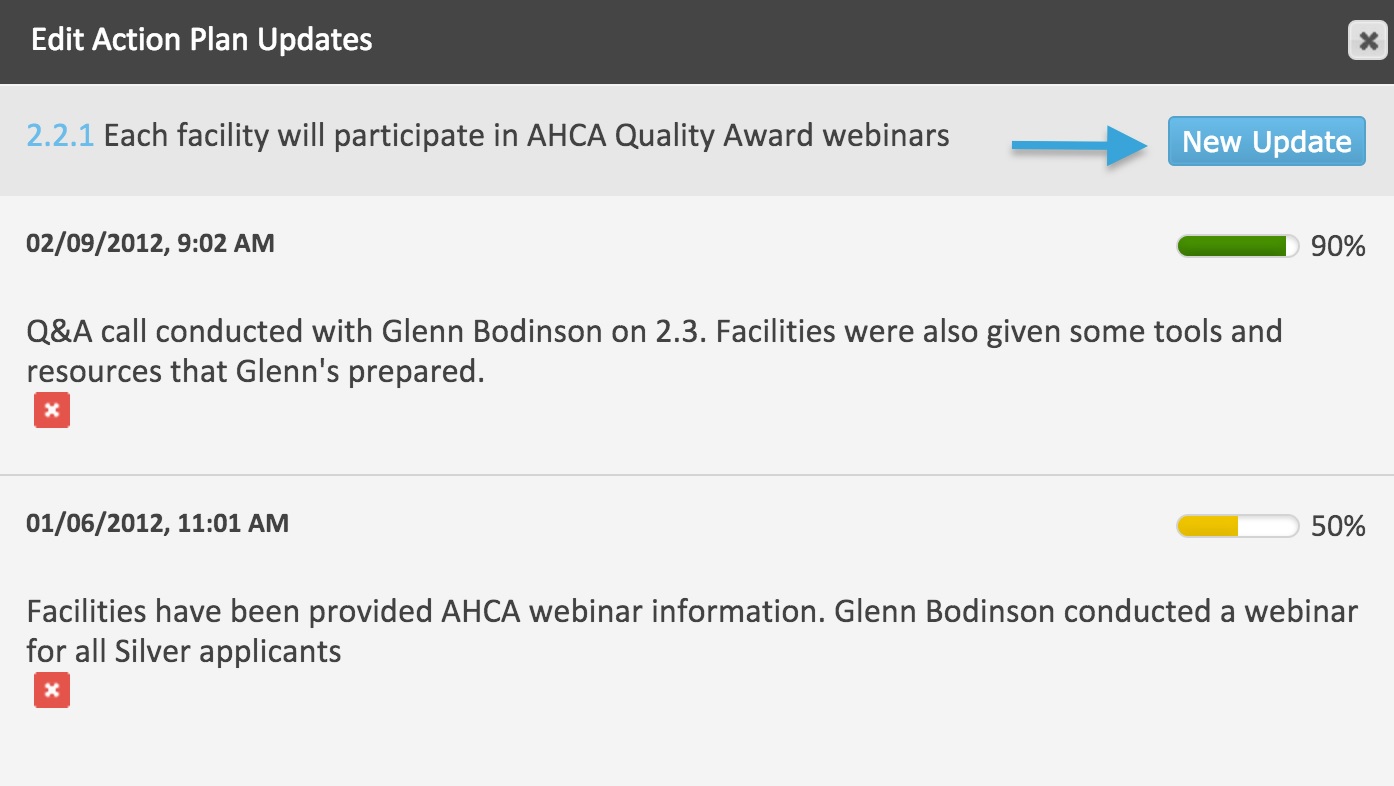 You may then describe the progress you have made.
If updating a Goal, the progress can be automatically tabulated by selecting Auto Update. This works by averaging the Action Plan percentages supporting the Goal.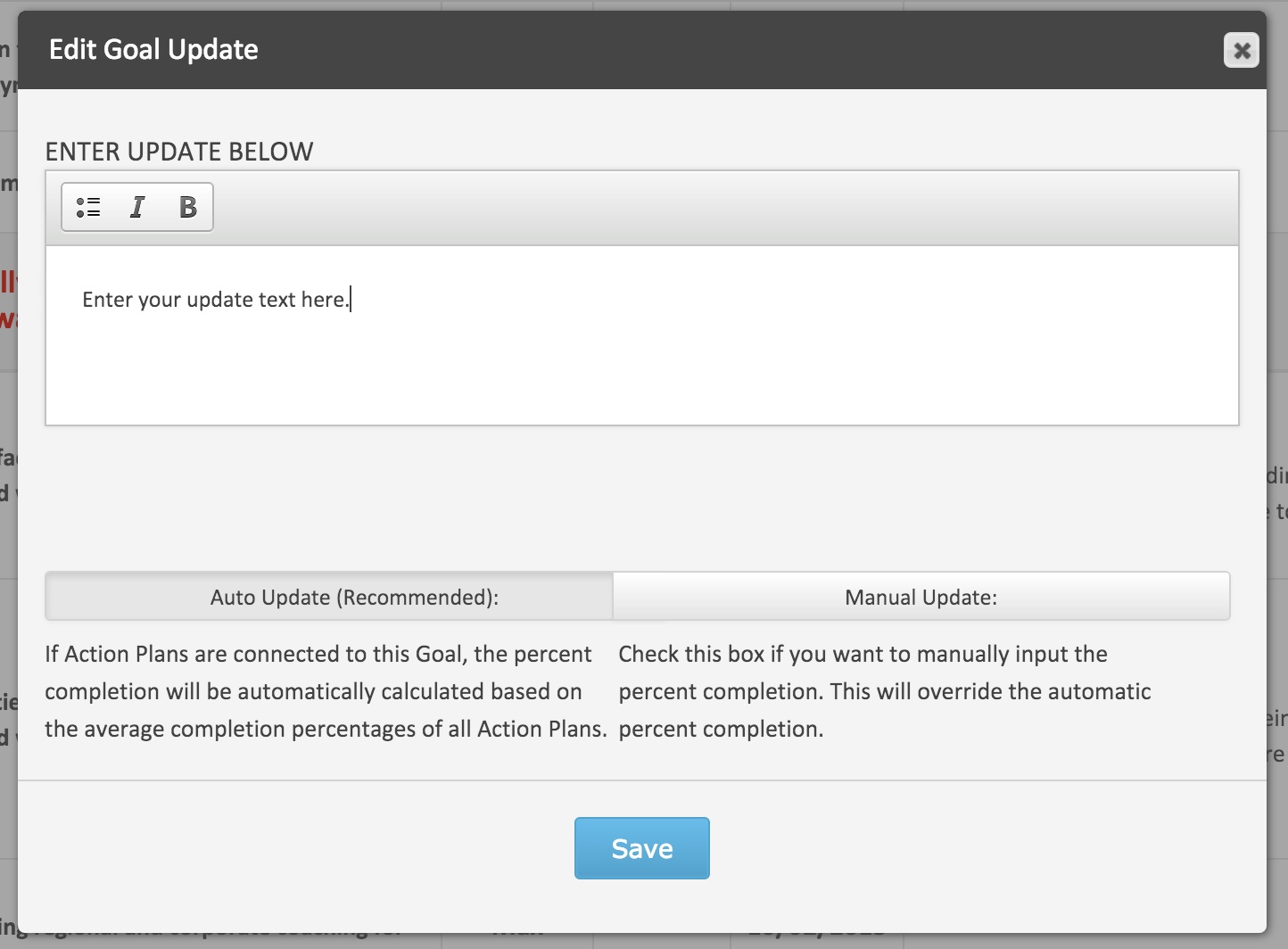 You may also manually choose the percentage of completion by selecting "Manual Update." After selecting this you will see a percentage selection drop-down menu. This will be visible by default on Action Plans.