What is a #tag?
Tags may be used to classify Goals or Action Plans beyond the text contained in them. For instance, although a Goal's text may read: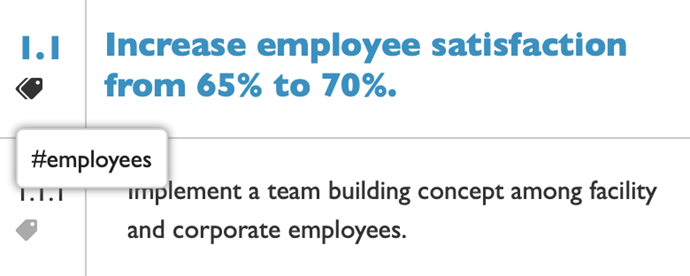 In this instance, the Goal has been tagged #employees since that is the general category the Goal is related to.
To sort by all Goals that have been tagged #Employees, navigate to "Filter by Tags" on the top right of te Goals page. Select the tag. The Goals page will change and only show items tagged with the selected tag. You may sort by multiple tags, and the page will only show items tagged with all selected tags.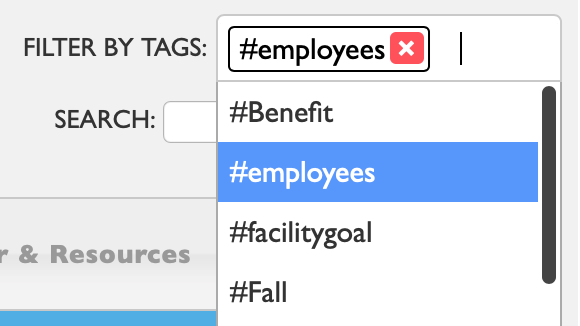 To create a tag, click the tag icon underneath the Goal/Action Plan number.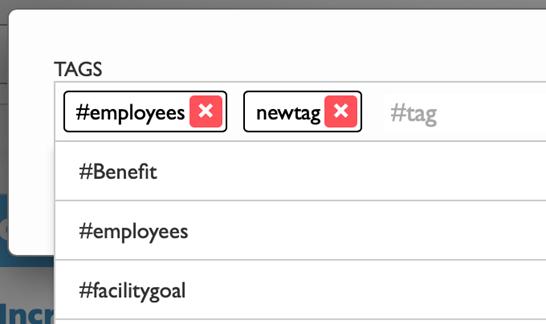 Type your new tag and press "Enter". To remove a tag, click the red X next to the tag. You may also select from previously created tags in the drop down menu.